Our Sponsors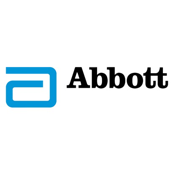 Chip Kahn
Federation of American Hospitals
President and CEO
Jennifer Nuzzo
Johns Hopkins Center for Health Security
Senior Scholar at the Johns Hopkins Center for Health Security, Associate Professor in the Department of Environmental Health and Engineering and the Department of Epidemiology
Phillip Morris
Locust Street Group
Partner
More than 1,000 attendees representing hospital management companies and health systems, Group Purchasing Organizations (GPOs), Integrated Delivery Networks (IDNs), and health care supplier companies gathered recently in Nashville, TN for the Federation of American Hospitals' 2021 Conference and Business Exposition. The distinguished lineup of speakers included:
Opening Session:
"Washington Update"
Charles N. Kahn III, President and Chief Executive Officer, Federation of American Hospitals
Plenary Sessions:
"Focusing on the Future: Voters on Health Care"
Phillip Morris, Partner, Locust Street Group
"What COVID-19 Teaches us about the Future"
Jennifer Nuzzo, DrPH, SM, Healthcare expert and Senior Scholar, Johns Hopkins Center for Health Security
Attendees had the opportunity to attend high-quality educational sessions featuring current trends and issues in the areas of National Accounts, Capital Equipment, Purchased Services, Pharmacy and Supply Chain.
During the FAH Conference and Business Exposition the FAH was honored to award Ije-Enu N. Udeze Nwosu, Executive Director, Impact Spending, Kaiser Permanente with the Corris Boyd Leadership Award, celebrating those who have made an outstanding contribution in fostering leadership in the healthcare industry. Ms. Nwosu's outstanding leadership, knowledge, experience, energy, wisdom and integrity have been instrumental in promoting awareness, changing behaviors and empowering others to join the ongoing effort to address leadership and diversity in healthcare. She has earned widespread respect and appreciation from her peers in the healthcare community, all of whom have benefited considerably from her selfless commitment.
The FAH was also honored to award the 2021 Inaugural Heartbeat of Healthcare Supply Chain Awards to: DeRoyal Industries, Inc, the Supplier Recipient and Standford Medicine Supply Chain Team, the Provider Recipient. The Heartbeat of Healthcare Supply Chain award was established this year to recognize dedicated professionals throughout the healthcare supply chain that have been quietly saving lives, accelerating innovation, collaborating with each other, and giving their every waking hour during the pandemic. It was our intention to create a culture of celebration across healthcare supply chain highlighting those heroes that are driving change, having an impact, and advancing patient care. This award is an ongoing program with the next nomination period beginning on July 1, 2021.
As always, throughout the conference, the FAH Business Exposition served as an invaluable forum for suppliers to meet face-to-face with health care purchasing decision-makers, as well as to network with both current and potential customers. The conference also afforded the opportunity for suppliers to attend informative GPO Breakout sessions and schedule private business meetings with purchasing executives.
Additional information on the 2021 FAH Conference and Business Exposition can be found here on the website.
The 2022 Conference and Business Exposition is scheduled for March 6-8, 2022, at the Washington Hilton Hotel in Washington, DC. Registration and conference information will be available in early Fall 2021. For further information, please contact Kerry Price at 202-624-1510 or kprice@fah.org.
We hope to see you in Washington!