Our Sponsors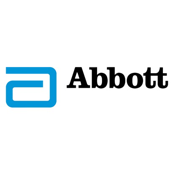 Craig Burton
Test
Vice President, Policy
Jenny Bryant
Executive Vice President, Policy, Research and Membership
The annual Federation of American Hospitals (FAH) Conference and Business Exposition is widely regarded as one of the health industry's leading health policy events.
The FAH Conference features leaders in government, the business community and the media, as well as participation by those who manage on a day-to-day basis the government programs that are critical to the industry.
The nationally acclaimed FAH Business Exposition brings together representatives from the Provider and Supplier communities, affording them the opportunity to interact and conduct business while participating in educational programs.
The 2021 FAH Conference and Business Exposition will be held June 6 – 8, 2021 in Washington, D.C. Registration is now open.  Click here to register. The room block at the Washington Hilton Hotel is now open! Click here to reserve your room today.
For further details regarding the FAH Conference and Business Exposition please contact Kerry Price, Jennifer Bell, or Sharnika Milline.